8.1
485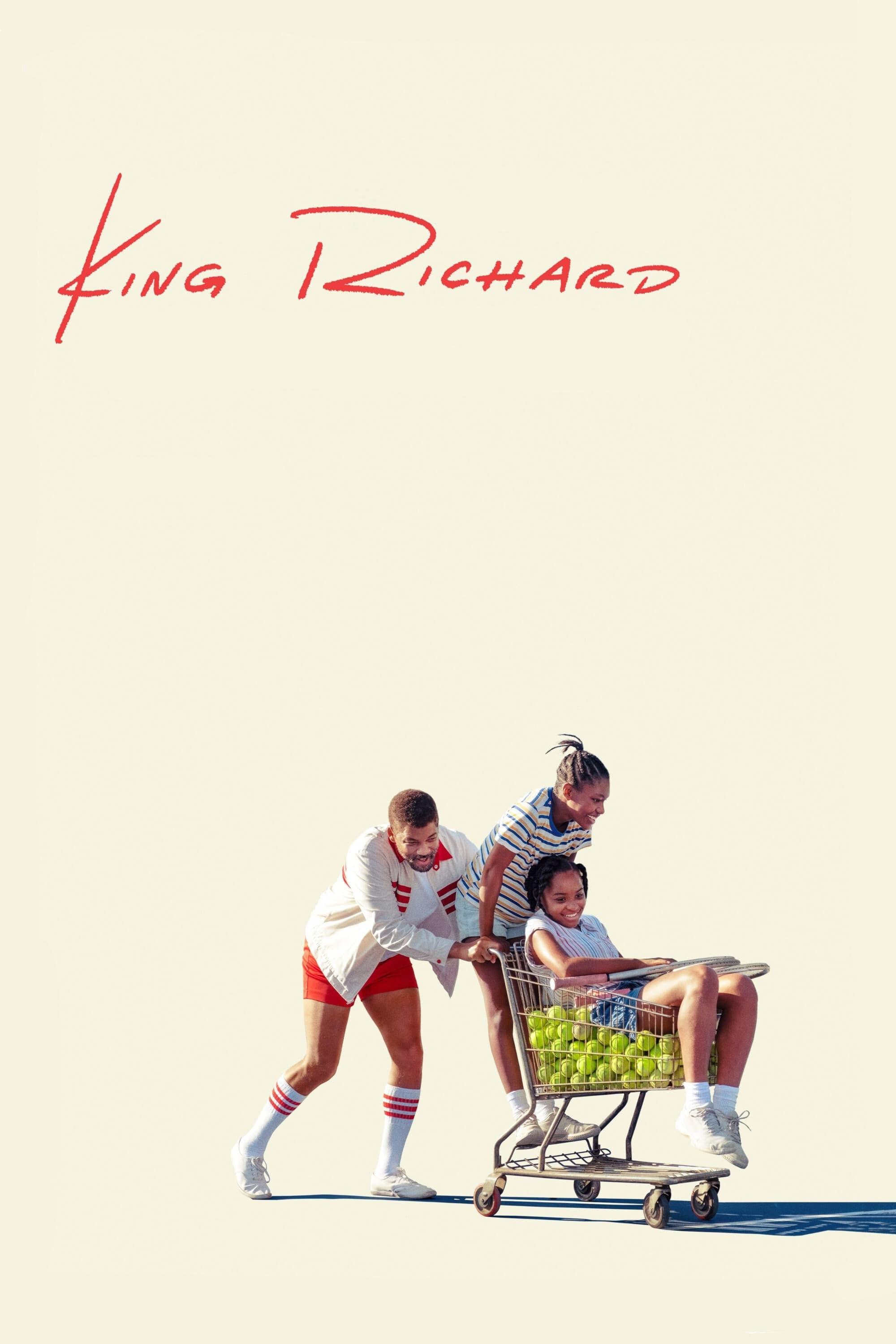 Producers
Jeni Jones ( Line Judge )
Writers
Chris Pentzell ( Another Incredulous Pro )
Revenue
$27000000
Status
Released
Runtime
145
Spoken Languages
English |
King Richard 2021-11-18
Drama / History /
킹 리처드 / Rey Richard: Una familia ganadora / 王者理查 / 国王理查德 / 王者世家 / El método Williams / 王者理查德 /
Venus, Serena and a plan for greatness.
The story of how Richard Williams served as a coach to his daughters Venus and Serena, who will soon become two of the most legendary tennis players in history.
pithawg
2021-12-03T21:56:37.307Z
As to the acting, it was great! The biopic was about the family and the inception of greatness. It took the word "humble" to a new level. As i see it, it is a exceptional performance by all the actors. Note: Very little of the film is about the mechanics of tennis but more about the struggle to envision a dream and chase it down. Will Smith (King Ricard) is ready for a nomination. Hats off to the girls (Singleton) and (Sidney) for strong performances. I hope the Real World Williams Family enjoyed the film. Thanks for all the hard work in and off the courts. Inspired by all.
---
Manuel São Bento
2021-12-29T13:04:48.417Z
FULL SPOILERF-FREE REVIEW @ https://www.msbreviews.com/movie-reviews/king-richard-spoiler-free-review "King Richard is not only one of my favorite movies of the year, but it's also one of the best biopics I've ever witnessed. The subject matter may speak more to me than to the average moviegoer due to my emotional connection to the sport, but it's the captivating story about a dedicated, loving father that ultimately grabs the viewers. Will Smith delivers one of the best performances of his career, as do Saniyya Sidney and Demi Singleton. The sport is exceptionally explored, taking the audience through the immense sacrifice a player needs to go through to become one of the very best. Technically, all filmmaking elements work together perfectly to demonstrate the physical and mental effort that tennis requires, dedicating a surprising amount of screentime to practices and matches. Nevertheless, the thematically rich screenplay surrounding family, self-belief, and parenthood takes the spotlight. I don't have a single bad comment to make about Reinaldo Marcus Green's film. Deserves all of the awards buzz it's inevitably going to receive. Don't you dare miss it!" Rating: A
---